María-Dolores Tabar Rodríguez
DVM, Dipl. ECVIM-CA, Acred. AVEPA Internal Medicine
Dr. Tabar Rodríguez qualified from the University of Zaragoza in 2001 and undertook a small animal internship and a European Residency in Internal Medicine at the Hospital Clínic Universitari with the Autonomous University of Barcelona (UAB). She became a Diplomate of the European College of Veterinary Internal Medicine (specialty in small animals) in 2010 and is currently in charge of the internal medicine department at the Hospital Veterinario San Vicente in Alicante.
Contributions from María-Dolores Tabar Rodríguez
Browse between the articles contributions from this author below.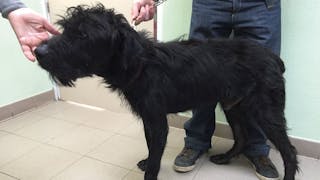 Exocrine pancreatic insufficiency in dogs
Exocrine pancreatic insufficiency is a debilitating disease which is underdiagnosed in dogs...