Craig B. Webb
PhD, DVM, Dipl. ACVIM
Craig Webb is currently Professor of Small Animal Medicine and Interim Hospital Director at CSU. Qualifying from the University of Wisconsin-Madison, he did an Internship at Alameda East Veterinary Hospital and a Residency in Small Animal Medicine at CSU before gaining his PhD in Neuroscience at Hahnemann University, Philadelphia. His clinical expertise is centered around gastroenterology and endocrinology. Awarded the Zoetis Distinguished Veterinary Teacher Award in 2013, he was voted the Colorado Veterinary Medical Association Outstanding Faculty member in 2014.
Swój wkład wnieśli Craig B. Webb
Przeglądaj i wyświetl artykuły tego autora poniżej.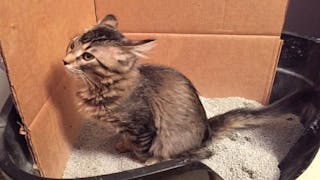 How I approach... The cat with chronic diarrhea
Clinicians will be all-too-familiar with the cat that has recurrent diarrhea...