Andrea L. Henderson
DVM, MS, Dip. ACVSMR
Dr. Henderson is a Major in the US Army Veterinary Corps, serving as the Chief of Sports Medicine and Rehabilitation in San Antonio, Texas. She completed her sports medicine and rehabilitation residency and her Masters of Science (with a focus on kinesiology) at the University of Tennessee in Knoxville in 2014 and attained her Diplomate status in 2016. Dr. Henderson has a passion for working and service dogs and has been diligently developing preventive conditioning programs for this sector of the canine population.
Contributions from Andrea L. Henderson
Browse between the articles contributions from this author below.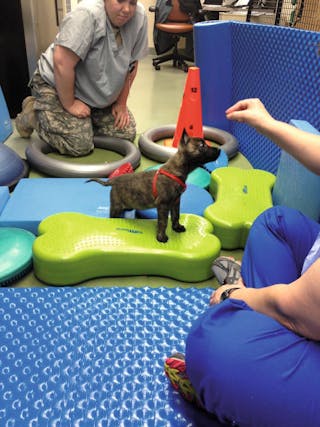 Puppy neural development and conditioning
Working dogs are subject to many demands in their line of duty...