Elizabeth Rozanski
DVM, Dip. ACVIM (SAIM), Dip. ACVECC
Dr. Rozanski obtained her DVM from the University of Illinois in 1992 then pursued a rotating internship at the University of Minnesota followed by a residency in Philadelphia at the University of Pennsylvania. Since 1996, he has been on faculty at Tufts University, working in the ICU and ER services. Board-certified in both internal medicine and emergency critical care, Dr. Rozanski's interests are centered around respiratory disease, and in particular asthma in cats and dogs, and pulmonary fibrosis in West Highland terriers. The author of many papers on emergency care and respiratory illnesses, she also lectures both nationally and internationally.
Contributions from Elizabeth Rozanski
Browse between the articles contributions from this author below.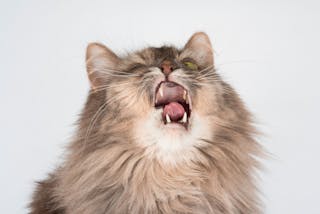 How I approach... The sneezing cat
Sneezing is a remarkably common presenting complaint in cats...