Jess L. P. Benson
DVM
Dr. Benson received her DVM from Virginia Maryl and College of Veterinary Medicine (VMCVM) in 2018. She has a particular interest in nutrition for all species, and is currently pursuing an internship at Carolina Equine Hospital in North Carolina.
Contributions from Jess L. P. Benson
Browse between the articles contributions from this author below.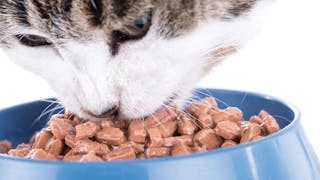 Wet pet food: when is it indicated?
Semi-dry and kibble-based diets have gained in popularity in recent years...