Megan L. Shepherd
DVM, PhD, Dipl. ACVN
Dr. Shepherd received her DVM from VMCVM in2006 and spent two years in general equine practice before returning to VMCVM, where she completed her PhD in 2012 and a residency incomparative nutrition in 2013. She is currently Clinical Assistant Professor at VMCVM, where she runs the Nutrition Service and teaches nutrition.
Contributions from Megan L. Shepherd
Browse between the articles contributions from this author below.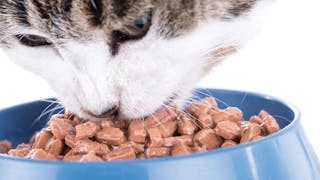 Wet pet food: when is it indicated?
Semi-dry and kibble-based diets have gained in popularity in recent years...