Lillian R. Aronson
VMD, Dip. ACVS
After completing veterinary school and an internship at the University of Pennsylvania, Dr. Aronson undertook a small animal surgical residency at the University of California, Davis (UCD). From 1994-1996 she was the coordinator of the renal transplantation program for animals at UCD. Following her residency, she joined the faculty at the University of Pennsylvania – where she is currently Professor of Surgery – and started their renal transplantation program. Her clinical interests include all areas of soft tissue surgery, but in particular microvascular surgery and complex urinary tract surgery (including renal transplantation), and treatment of urolithiasis. As well as frequently lecturing in her specialist fields, she is the author of a textbook on small animal surgical emergencies.
Contributions from Lillian R. Aronson
Browse between the articles contributions from this author below.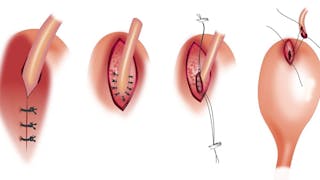 Upper urinary tract urolithiasis
Renal and ureteral surgery in small animals can be…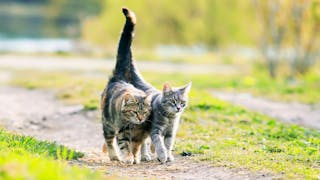 Feline renal transplantation
Kidney transplantation has been pioneered in the USA as an option for treating feline renal disease...