Manuel Jiménez Peláez
DVM, MRCVS, Dip. ECVS
Dr. Jiménez Peláez graduated from the Facultad de Veterinaria de Córdoba in 1999 and is a European Specialist in Small Animal Surgery, having worked as a surgeon in French and English veterinary referral hospitals for 13 years before returning to Spain in 2013. He is one of the founding partners and managers of a multi-disciplinary hospital, where he currently undertakes soft tissue surgery, traumatology-orthopedics and neurosurgery. A regular lecturer at national and international conventions, he has also authored and edited numerous clinical publications.
Contributions from Manuel Jiménez Peláez
Browse between the articles contributions from this author below.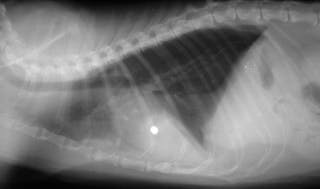 Animals with thoracic trauma frequently present in small animal clinics and should always be treated as an emergency.