Nick Cave
BVSc, PhD, Dip. ACVN, MACVS
Dr. Cave graduated from Massey University in 1990 and worked in general practice for six years before undertaking a residency in small animal internal medicine. He achieved his Masters in Veterinary Science in 2000 before moving to the University of California, Davis, where he attained his PhD in nutrition and immunology. At the same time he completed a residency in small animal clinical nutrition, becoming a Diplomate in the American College of Veterinary Nutrition in 2004. A founding member of the WSAVA Nutritional Guidelines Committee, Dr. Cave has authored more than 30 peer-reviewed publications, and is currently senior lecturer in small animal medicine and nutrition at Massey University.
Contributions from Nick Cave
Browse between the articles contributions from this author below.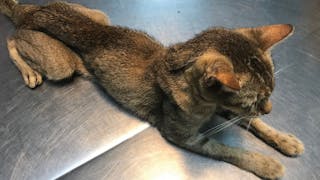 Protein restriction for cats with chronic kidney disease
Feeding protein-restricted diets to cats with kidney…