Rance Sellon
DVM, Dipl. ACVIM (Internal Medicine and Oncology)
Dr Sellon graduated from the Texas A&M University College of Veterinary Medicine in 1987 and is currently an associate professor at WSU. He is board-certified in the specialties of Small Animal Internal Medicine and Oncology, although he has very broad clinical interests.
Contributions from Rance Sellon
Browse between the articles contributions from this author below.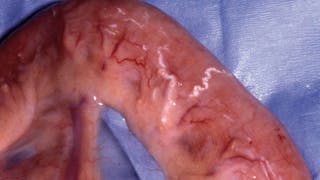 Canine protein-losing enteropathies
There are a variety of disorders that can cause dogs to lose protein through their gastrointestinal tract...