Daniel Lewis
MA, VetMB, CertVA, Dip. ACVECC, MRCVS
Following graduation from Cambridge Vet School in 1995, Dr. Lewis worked in mixed practice for five years, where he gained his Certificate in Veterinary Anaesthesia. He then spent eight years at a large hospital-based emergency clinic in Manchester, before undertaking a residency at the Royal Veterinary College in London, obtaining his Diploma in Emergency and Critical Care in 2011. Dr. Lewis joined Vets-Now Referrals in 2015 and has a particular interest in feline medicine and septic patients.
Contributions from Daniel Lewis
Browse between the articles contributions from this author below.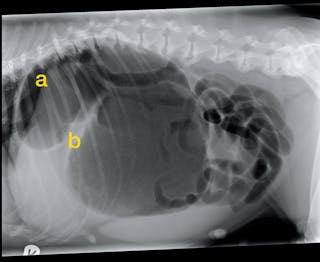 Gastric dilatation and volvulus
Gastric dilatation and volvulus (GDV) is a life-threatening condition which requires prompt diagnosis and treatment.