Emma Donnelly
BSc VetSci (Hons), BVMS, MRCVS
Dr. Donnelly graduated in veterinary medicine from Glasgow University in 2013, having also obtained an intercalated degree in pharmacology. She is currently in the first year of an Emergency and Critical Care residency at Vets-Now, a dedicated out of hours and emergency treatment service which has branches throughout the UK. She has a particular interest in small animal emergency and internal medicine.
Contributions from Emma Donnelly
Browse between the articles contributions from this author below.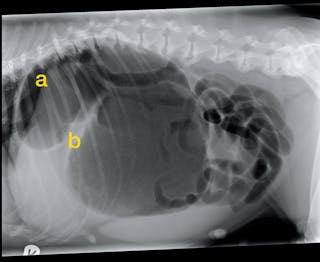 Gastric dilatation and volvulus
Gastric dilatation and volvulus (GDV) is a life-threatening condition which requires prompt diagnosis and treatment.