Debbie Gow
BVM&S, VN, PhD, MRCVS
Dr. Gow graduated in 2007 from The Royal (Dick) School of Veterinary Studies in Edinburgh and completed a year's rotating small animal internship at Glasgow Vet School. She received her PhD in immunology in 2013 and is currently working towards her European Diploma in Veterinary Dermatology.
Contributions from Debbie Gow
Browse between the articles contributions from this author below.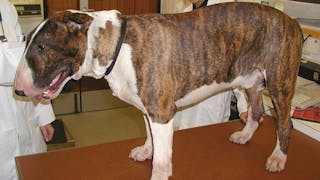 Anti-inflammatory and anti-pruritic therapy in canine atopy
Successful management of atopic dermatitis often requires sustained therapy...