Tim Nuttall
BSc, BVSc, CertVD, PhD, CBiol, MSB, MRCVS
Dr. Nuttall qualified in 1992 and is an RCVS Specialist in Veterinary Dermatology. He is currently Head of Dermatology at the Royal (Dick) School of Veterinary Studies where he runs a busy referral dermatology clinic with particular interests in atopic dermatitis, otitis, antibiotic resistance and laser surgery.
Contributions from Tim Nuttall
Browse between the articles contributions from this author below.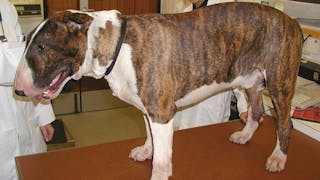 Anti-inflammatory and anti-pruritic therapy in canine atopy
Successful management of atopic dermatitis often requires sustained therapy...