J. Scott Weese
DVM, DVSc, Dipl. ACVIM
J. Scott Weese is currently Professor at the Ontario Veterinary College and a Zoonotic Disease/Public health Microbiologist at the University of Guelph's Centre for Public Health and Zoonoses. The author or co-author of over 200 papers in peer-reviewed journals, he has edited two textbooks and is frequently invited to speak on infectious disease topics. His research interests include microbiome assessment, antimicrobial resistance and infection control.
Contributions from J. Scott Weese
Browse between the articles contributions from this author below.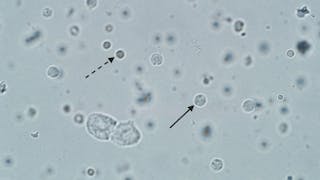 Defining and managing canine urinary infections
Terminology can be important when dealing with canine urinary problems...