A short guide to... Dental disease in small-breed dogs
Published 09/01/2020
Also available in Français , Deutsch , Italiano and Español
Although dental disease is commonly seen in all breeds of dog, smaller dogs are more prone to certain specific dental disorders. Jenna Winer and Frank Verstraete present a pictorial guide to some of the most frequently encountered conditions and how to treat them.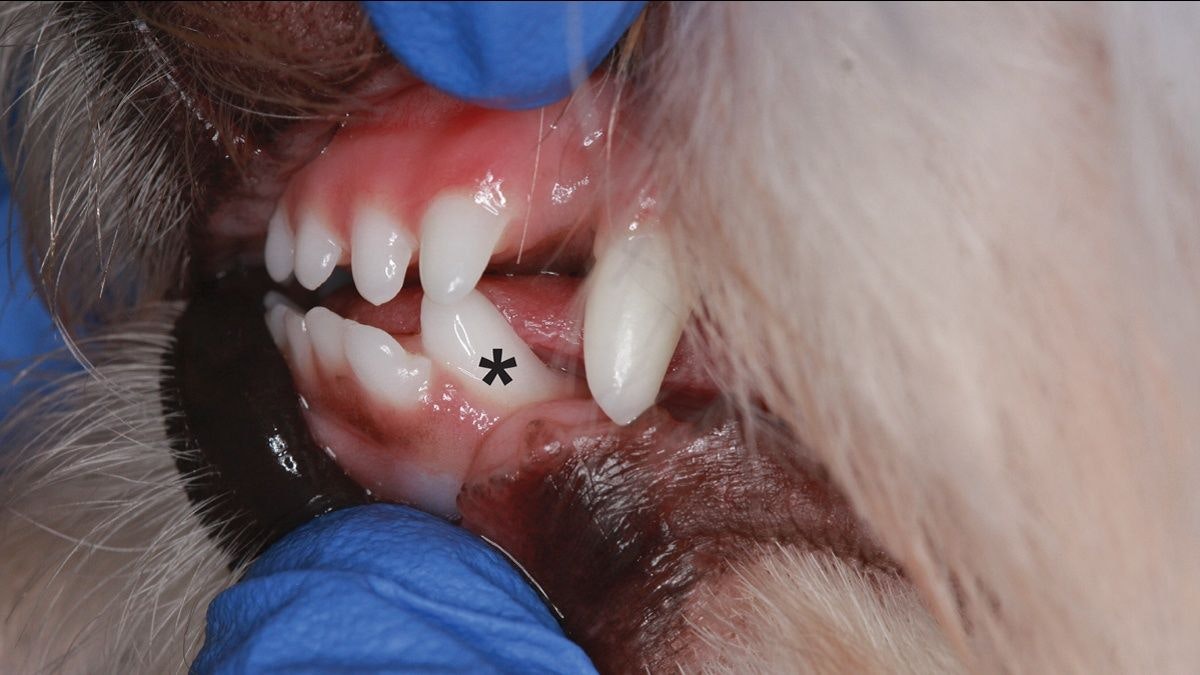 Key Points
Small-breed dogs are especially prone to periodontal disease.
---
Oral examination in the awake patient is the first step in detecting oral pathology; however, plaque and calculus accumulation can lead to either under- or over-estimation of the degree of periodontitis, which is diagnosed with periodontal probing and intraoral dental radiographs.
---
When periodontitis and endodontal disease are severe and chronic, oronasal fistulae or draining tracts can result. Oronasal fistulae often appear as small defects, but they tend to be larger than anticipated and can persist or recur if not addressed properly.
---
Small-breed dogs are at risk for mandibular fracture, which can be traumatic, pathologic, or iatrogenic in origin.
---