Issue number 31.1 Other Scientific
Feline cutaneous lymphoma
Published 16/09/2021
Also available in Français , Deutsch , Italiano , Română , Español and 한국어
Cutaneous lymphoma in the cat is a rare but life-threatening neoplasm that warrants inclusion in the differential diagnosis list of many dermatology cases; this paper reviews the current knowledge of the condition and the options for treatment.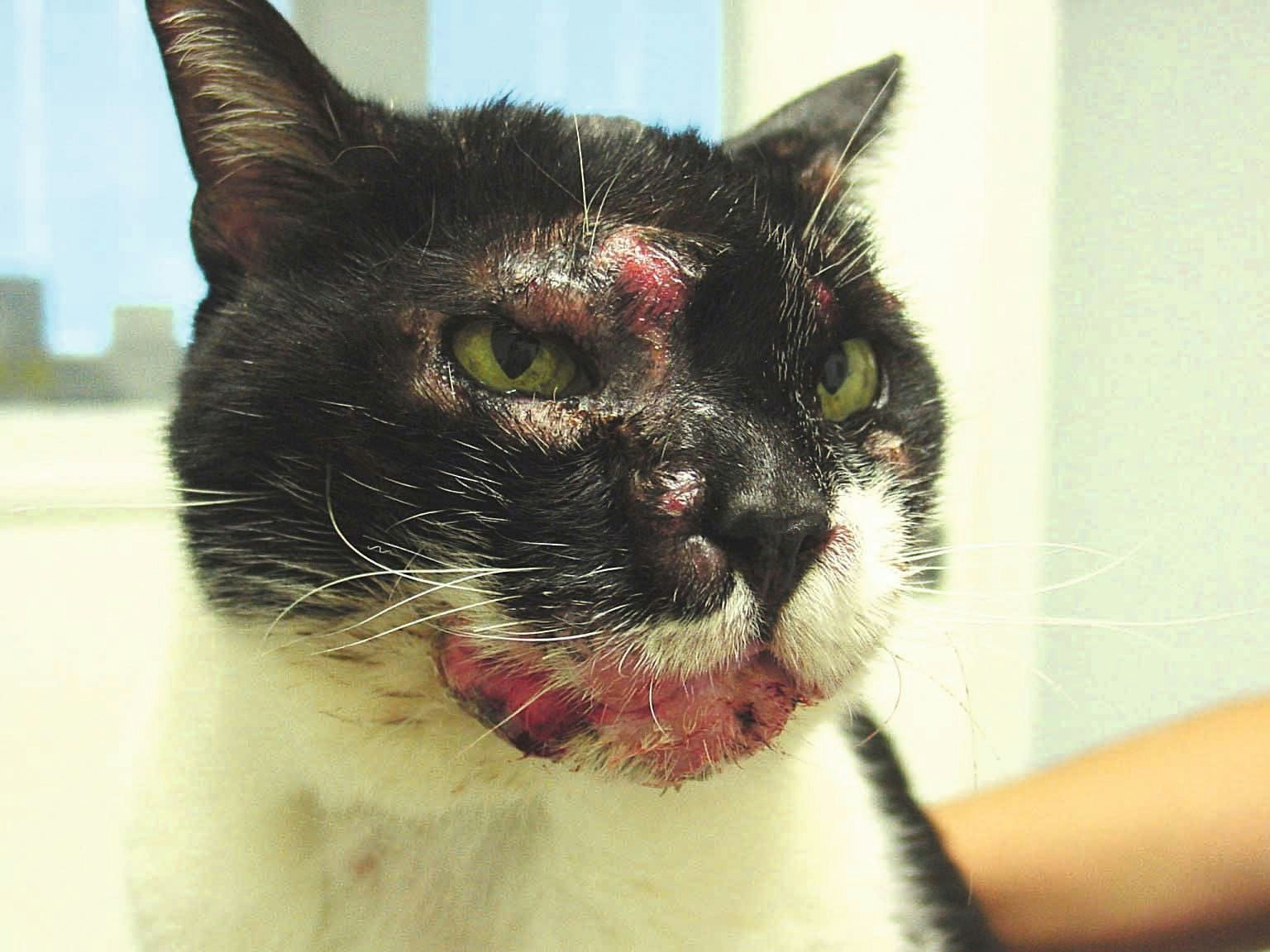 Key points
Feline cutaneous lymphoma is a rare and malignant neoplasm which can be divided into epitheliotropic and non-epitheliotropic forms, the latter being more common in cats.
---
Dermatological lesions can include patches, plaques and nodules, and may be localized or generalized, with no predilection site.
---
Treatment is severely under-reported, but first-line treatment is skin-directed therapy and second-line treatment involves systemic chemotherapy, which may involve a single or multi-agent protocol.
---
Cats with the epitheliotropic form of the disease have a median survival time of 10 months; the prognosis for non-epitheliotropic lymphoma is graver, with a median survival time of 4 to 8 months.
---
Introduction
Lymphoma is the most diagnosed neoplasm in the cat, representing around 50% of all tumors seen in the species. From this overall percentage cutaneous lymphoma accounts for 0.2-3.0% of cases, highlighting the fact that it is a rare but malignant neoplasm 1. To date only a handful of reports on feline cutaneous lymphoma cases have been published, whereas in dogs and people it is a well-recognized and documented disease 23.
As per the classification system used in human medicine, cutaneous lymphoma is separated into two main types: epitheliotropic and non-epitheliotropic. The classification indicates if the epidermis, dermis and adnexa have been infiltrated with neoplastic lymphocytes (epitheliotropic) versus just the dermis and subcutis (non-epitheliotropic) 4 – although to be more exact, feline cutaneous epitheliotropic lymphoma (CETL) does not involve the adnexal glands 2.

Cutaneous epitheliotropic lymphoma is a subset of cutaneous T-cell lymphoma (CTCL) and is further divided into mycosis fungoides, Sézary syndrome (a leukemic variant) and pagetoid reticulosis 234; in cats this latter condition has yet to be described 2. Cutaneous non-epitheliotropic lymphoma (CNEL) is the more common condition in cats and includes indolent T-cell lymphoma (or cutaneous lymphocytosis), diffuse T-cell lymphoma, T-cell-rich large B-cell lymphoma, and lymphoplasmacytic lymphoma 1. In more recent years there has been acknowledgement of feline CNEL subgroups: cutaneous lymphoma at injection sites, tarsal lymphoma, and CNEL associated with a fracture site. They all lack epitheliotropism, hence their subgrouping, but clinical and pathological features discern them as unique disease entities 156. In dogs and humans CETL is the more common condition and has consequently influenced research in the cat 1.