Issue number 26.2 Other Scientific
The ascitic cat
Published 02/01/2016
Also available in Français , Deutsch , Italiano and Español
Ascites is a term used to describe the accumulation of free fluid within the peritoneal cavity. Based on cell counts, total protein, specific gravity, and cellular content, the fluid may be classified as a transudate (pure or modified) or an exudate.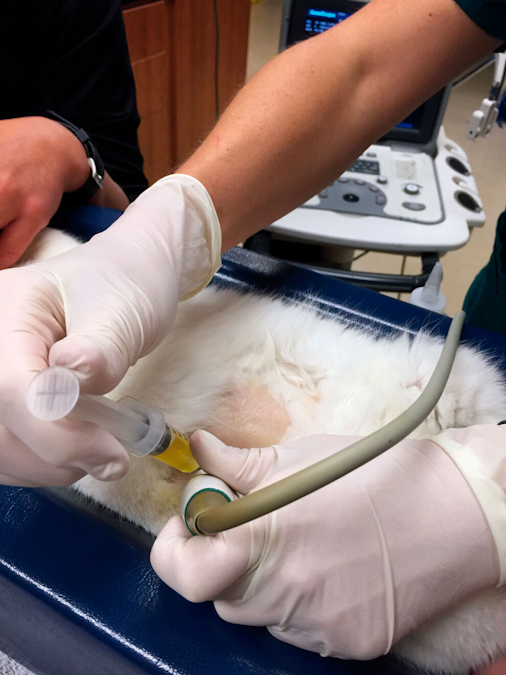 Key Points
Ascitic fluid should be obtained and analyzed for the sake of classification, but this rarely provides a definitive diagnosis without additional, full diagnostic evaluation.

---
Therapeutic abdominocentesis may be a beneficial option to relieve discomfort in many (but not all) cases of ascites. Specific treatment for the primary cause is recommended.

---
Congestive heart failure, neoplasia, feline infectious peritonitis, and hepatic disease are among the most common causes of ascites in cats.

---
Ascites can be classified as one of several types of fluid, most commonly pure or modified transudates or exudates. This classification helps narrow a very broad list of differentials for primary etiology.
---
Ready to access more content?
Anyone working within the veterinary community can register an account to gain access to exclusive content created by experts.
Register