A short guide to... Nasal feeding tubes in dogs
Published 05/09/2019
Also available in Français , Deutsch , Italiano and Español
Simple to use and remarkably effective, feeding a sick dog via an intra-nasal tube can be an invaluable adjunct in a variety of clinical situations and is often a decisive factor in ensuring a positive outcome in many cases; in this paper Joris Robben and Chiara Valtolina highlight the practicalities involved for optimal results.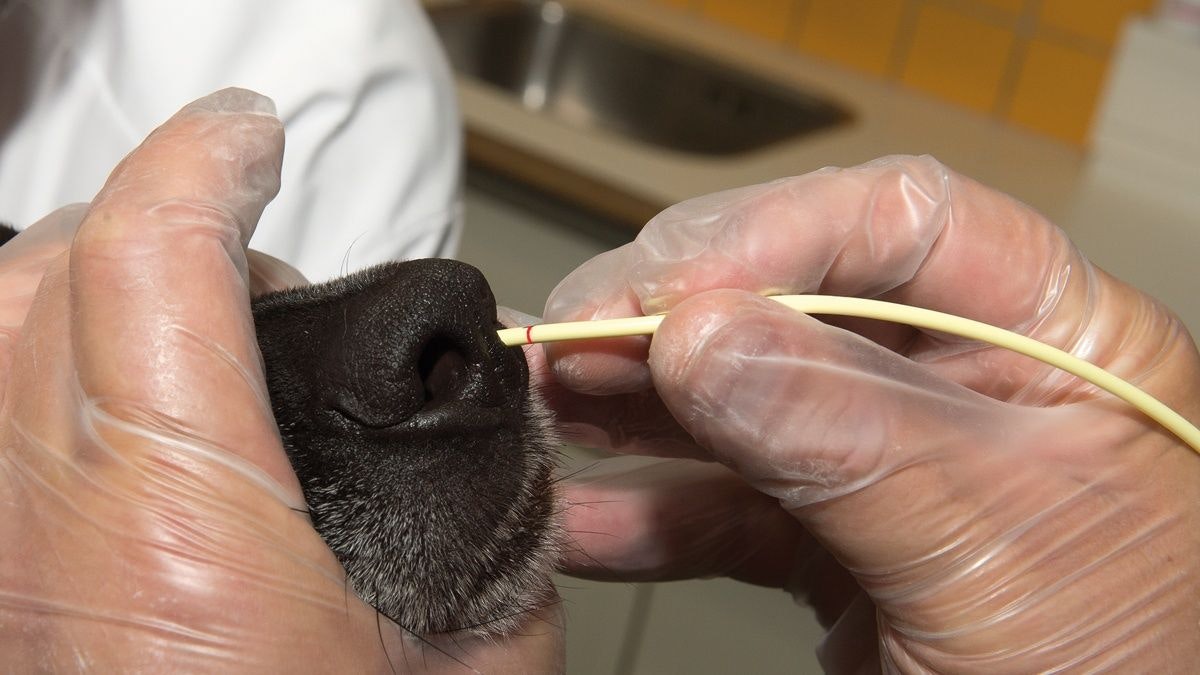 Key Points
Nasal feeding tubes are easy to place and allow easy short-term enteral feeding in dogs that are unwilling or unable to eat voluntarily.
---
Both nasoesophageal and nasogastric tubes can be used; there are advantages and disadvantages with both options.
---
It is essential to ensure the tube is correctly positioned on placement and at regular intervals during use.
---
A simple maintenance regime can help minimize problems with the feeding tube whilst in situ.

---